2 tags
Real Time Contextual Data aligned to the ability... →
via LinkedIn
2 tags
Demonstrate an immediate value proposition to the... →
via LinkedIn
2 tags
Next Lead Project Application due date is Feb 21.... →
via LinkedIn
4 tags
Coral CEA 2013 →
Indicator of what Coral CEA has achieved this past year and where we are headed 2013. This is the make or break year. 
Planet Jeffro: Why Patient Communicator Failed →
planetjeffro: This is a post I meant to write a lot sooner when it was more relevant. But first, a little background: My father is a primary care doctor. In 2009 he asked me to help build a product that would enable his patients to access him online rather than through the phone. Patient Communicator was…
Why the COI (Cost of Inaction) Always Needs to... →
Open Source Entrepreneurship →
A complete set of resources to guide you and your team through the Startup journey. Forget the MBA, this is the knowledge base. Now go build something…
Karma
My wounded ego needs to let lose a rant. This is a general accusation towards the community and not specifically targeted at anyone, the straws have been piled high. One of the reasons I believe people chose the startup life is ego, the desire to make a dent and be recognized. Lets be real, if its for the money, or the challenge, you are a bit masochistic.  For me the return for my investment...
6 tags
TO Ecosystem Angst
Here is my response to recent blogs on the status of Toronto's and more broadly, Canada's Startup Ecosystem. Specifically, posts by Upverter's Founder Zac Hamouth, and startup community member, commentator, and marketing expert Mark Evans. Zac's post, "Toronto is Broken" argues we are missing or have significant weakness in key elements for a successful startup...
Filepicker.io: What hackers don't know about... →
filepicker: The hackers in the valley have managed to convince all the business majors that learning to code is important; Coding is a prerequisite for communicating with your programmers or to attract a good technical co-founder. At Filepicker.io, we have found ourselves debating about this quite often. …
6 tags
The Startup Talent Battle
In Response to @DavidCrow 's post 'It's People, people": http://startupnorth.ca/2012/01/10/its-people-people/trackback/ We are seeing the same challenge in the community, its a great signal of health. Most every shop Coral CEA is engaged with is on the hunt for great talent, especially on the tech side. I see the ability to attract talent as the second most important...
6 tags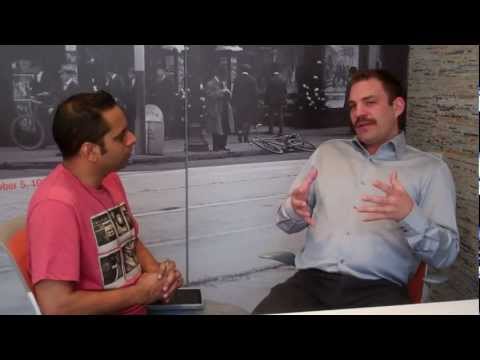 8 tags
Thoughts from the International Startup Festival
I spent July 13-15 in Montreal participating in the first International Startup Festival, and find myself dreaming big. I love that I have chosen Startups as my industry. The energy of entrepreneurs building businesses is infectious, something only a tiny few of established businesses have. That said, the post that I had started before going to Montreal aligns with the narrative of the early...
the localmind blog: Localmind closes funding and... →
localmindblog: We are ecstatic to announce that we are one huge step closer to turning the Localmind vision into a reality. We have just closed a round of seed financing from an incredible group of investors that we have gotten to know over the past few months, all of whom truly grasp what we are trying to…
TK's Tumblr: The day after you get funded →
tawheed: I thought today was an interesting day. After weeks of doing the juggling act of pitching investors, pitching potential customers, negotiating deal terms, filling out paperwork, dealing with people that are still trying to get that "little bit extra" — you close your round and you get funded. …
I Wanna Work @FITC: Monologue →
iwannaworkatfitc: Hello reader; it's a pleasure to meet you! My name is Justin Kozuch, and I want to be FITC's Manager of Conversation. A little bit about me: Over the course of the past year, I've been working on a research study measuring the size and scope of of the Canadian digital media industry. The …
Continuations: The Coming Mobile Commoditization... →
continuations: Tech's history is somewhat reminiscent of the city of Troy, which when it was discovered was found to have many layers with newer ones built on top of the old ones. In tech as new layers get built the old layers are abstracted away which results in those old layers becoming commoditized. Because…
betashop: 13 Things You Must Do Every Week As A... →
betashop: Being the CEO of a startup is a hard and complex job. Here's my quick list of the 13 things every startup CEO should make sure to do each week: Remember your One Thing. Your startup can only do one thing well at a time. Know Your One Thing. Write it on the wall. Repeat it every day. Put it…
robgo.org: How VC's Win →
robgo: VC's grill entrepreneurs all the time about how they will win vs. their competitors. What's your "secret sauce"? How do you have an "unfair advantage"? How do you "get to first base" in light of many other competitors? What entrepreneurs probably don't think about is that VC's face the…
Information Arbitrage: Cutting a fair deal with... →
informationarbitrage: There is much talk among entrepreneurs as to what constitutes a "fair" angel deal. Specifically, how much of the company do I have to give up to get a deal done? Having both invested as an angel and been a recipient of angel financing, I never thought about it in those terms. Wearing my angel…